The newly formed Dragon Boat Team of the Hong Kong Association of New York, made up of several Hong Kongers from the United States, participated in the Hong Kong Dragon Boat Festival held in New York for the first time this year. After 7 weeks of hard work, I earned a runner-up medal at the HK Family Invitational, despite it being my first time participating.
"I came to New York four months ago and this is my first time participating in a local event. increase. I met a lot of new friends here! "
He loves sports and joined the New York-Hong Kong Society's newly formed Dragon Boat Team just two months after arriving in New York.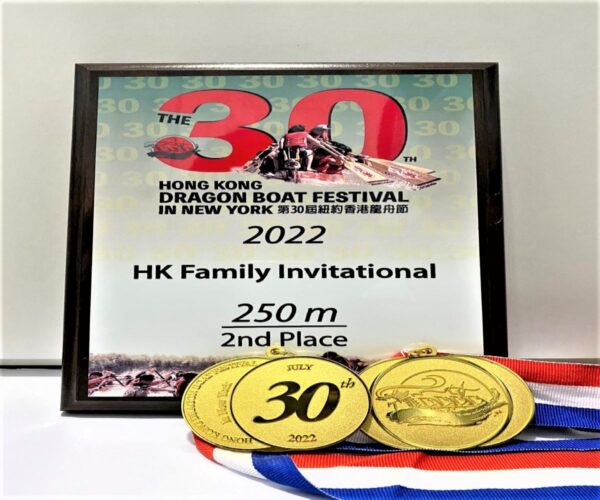 Michelle Mui, Executive Director of the Hong Kong Association in New York, helped the association form the first Dragon Boat Team, enrolled in the Regular Mix and the HK Family Invitational, and increased the friendship of Hong Kongers. "I hope it becomes an annual event. We are all beginners this year. I hope we can do better next year."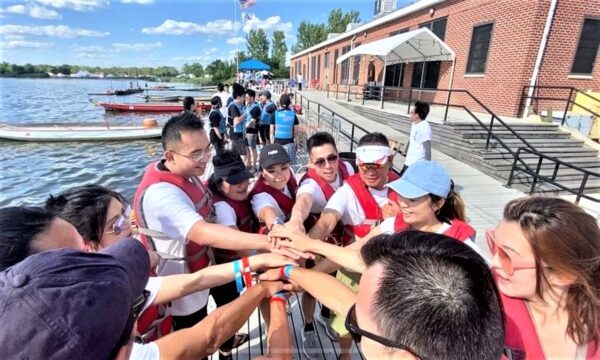 training difference
Since June of this year, Wong Kapo and a group of teammates have been sailing dragon boats on Meadow Lake to train for the 30th Hong Kong Dragon Boat Festival in New York on July 31st. I drove to Flushing Meadows in Corona Park every weekend to practice. And August 1st.
While in Hong Kong, Ka Po also joined the Dragon Boat Team and competed at the Kwun Tong Promenade in September 2019. He remembers training in Hong Kong not only on weekends but also on weekdays.
Hong Kong's transportation is more convenient. Even after leaving the job, you can easily go to the training site. However, the New York venue was relatively remote and there was no direct public transportation to get there. In general, team time seemed more valuable as his members could only receive intensive training on weekends.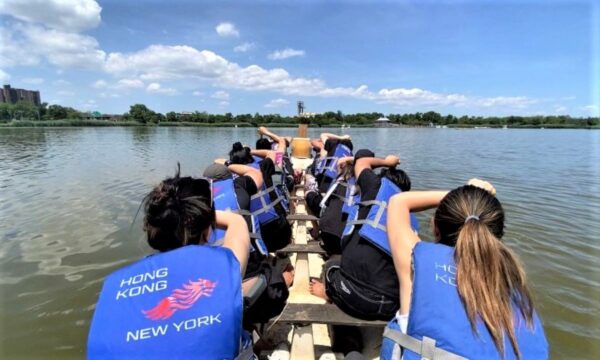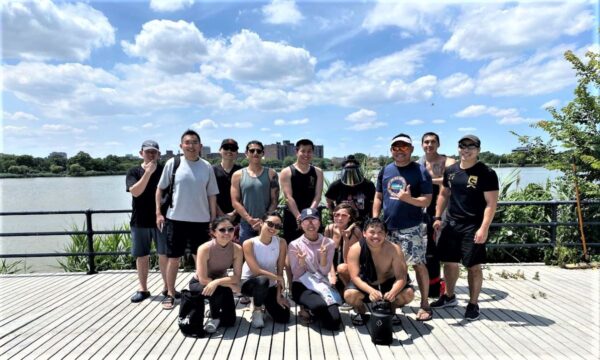 Ka Po in New York has also experienced the "coach sharing" training format. "Hong Kong has a lot of dragon boat races, and there are a lot of dragon boat training coaches. By the way, dragon boat racing is not a mainstream sport here, so we shared a coach with some dragon boat teams and even practiced with another team."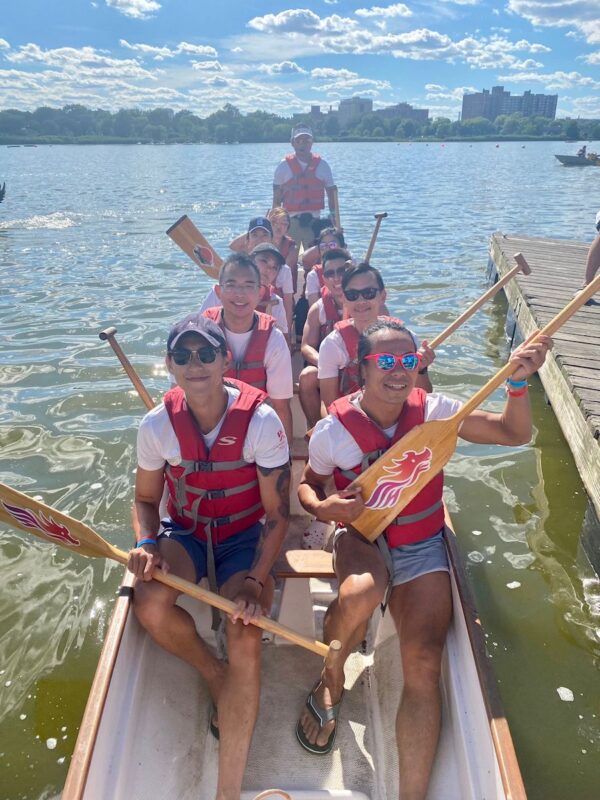 Wong explained that teammates from different teams mostly practice basic concepts and dragon boat skills together. During the training, I made many friends not only from Hong Kong, but also from Malaysia, Europe and the United States. Once you have mastered the basic skills, you will be divided into teams for training. It was a time to cultivate friendships between teammates.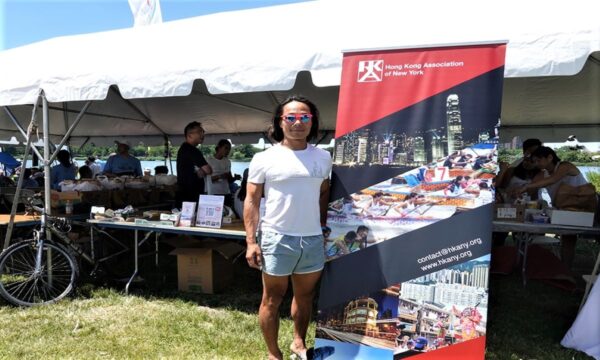 Regarding the competition venue, Ka Po commented that the athlete area at the Flushing venue in New York is much larger than at the Kwun Tong venue in Hong Kong. "After all, Hong Kong is a small city with few tents in the player area. But New York is a relatively large city. The player area given to the Hong Kong team is only a quarter of the area here. "
As for the atmosphere of the tournament, the venue was large and the fans were scattered all over the place, so it was a little disappointing that the venue was not as concentrated as in Hong Kong and the heat was not felt.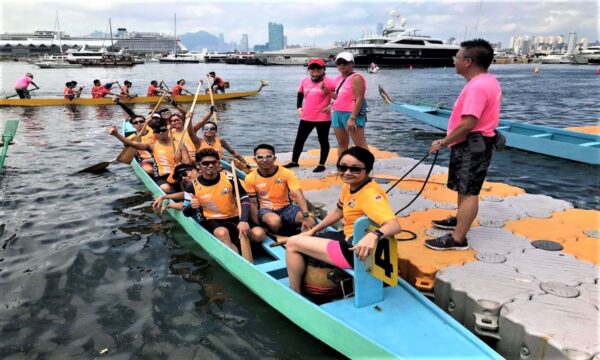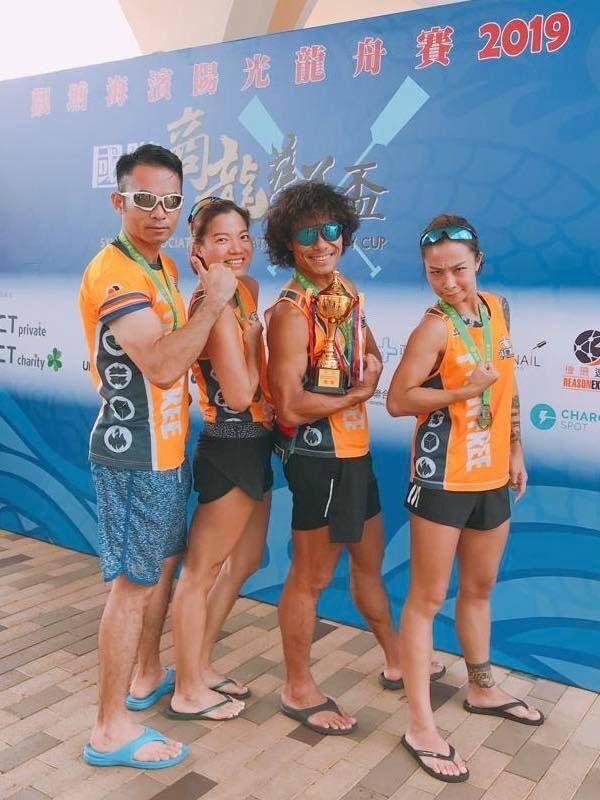 Abdominal muscle contraction is important
Ka Po has been a running coach in Hong Kong for many years and is passionate about triathlons. At the same time, he also trains in swimming, biking and running. From his experience, participating in dragon boat sports is relatively easy for him.
Using the muscles in your hands can easily tire you out in a short amount of time. But with abs, the limbs can be coordinated and the sport becomes less demanding. In the past, while training for running, cycling, and swimming, I also paid close attention to working out my abs, which helped improve my overall skills.
Michel had never rowed a dragon boat before, so it was his first time participating. She also participated in some running competitions and usually practiced yoga and cycling.She realized that joining her dragon boat team was different from the usual sports . She said, "Dragon boats are definitely a team sport.
The most important thing is that everyone is in the same rhythm. If someone is in a hurry, it will be a mess. In the past, you could run, do yoga, or ride a bicycle alone, but dragon boat racing is teamwork. Everyone needs to be in the same rhythm to keep the boat moving forward. This is something I have never experienced in any other sport. "
She believes that such training will build chemistry between team members, which will not only benefit the competition, but also the lives of Hong Kongers, so that overseas Hong Kongers can help each other. I wanted to become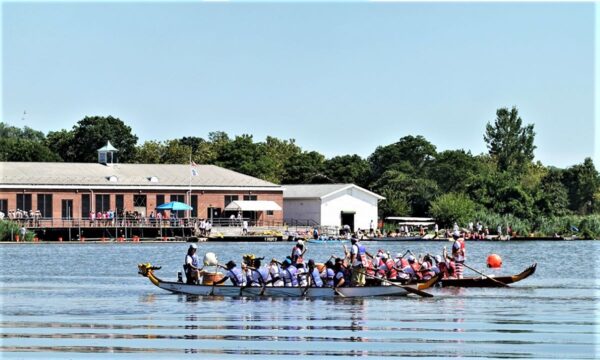 obsessed with dragon boats
Michelle believed the event was off to a good start. After all, the pandemic has disrupted many large-scale events. Over the past two years, many of the association's activities have been converted to online events. This Dragon Boat Tournament was the first large-scale face-to-face event that our association participated in two years. After days of 'lockdown', she cherished the time people could meet face to face.
When she lived in Hong Kong, Michelle didn't go directly to the venue to watch the dragon boat competition. I had never participated before.
I used to feel that this sport was too difficult for me. However, this is her first time participating in a dragon boat, and she is already into the sport: "Actually, I can't swim, but I managed to row a dragon boat, so I was able to organize this event." I am very happy.
We have this opportunity to bring Hong Kong people together and give everyone a new understanding of Hong Kong culture. "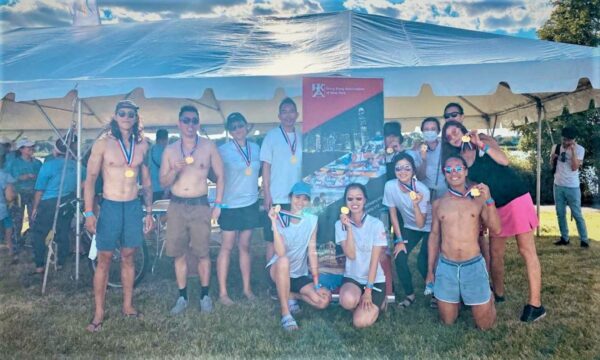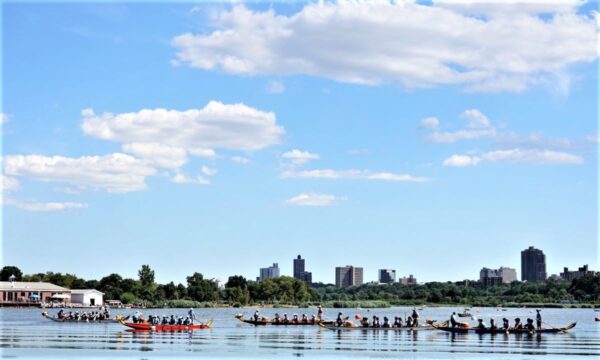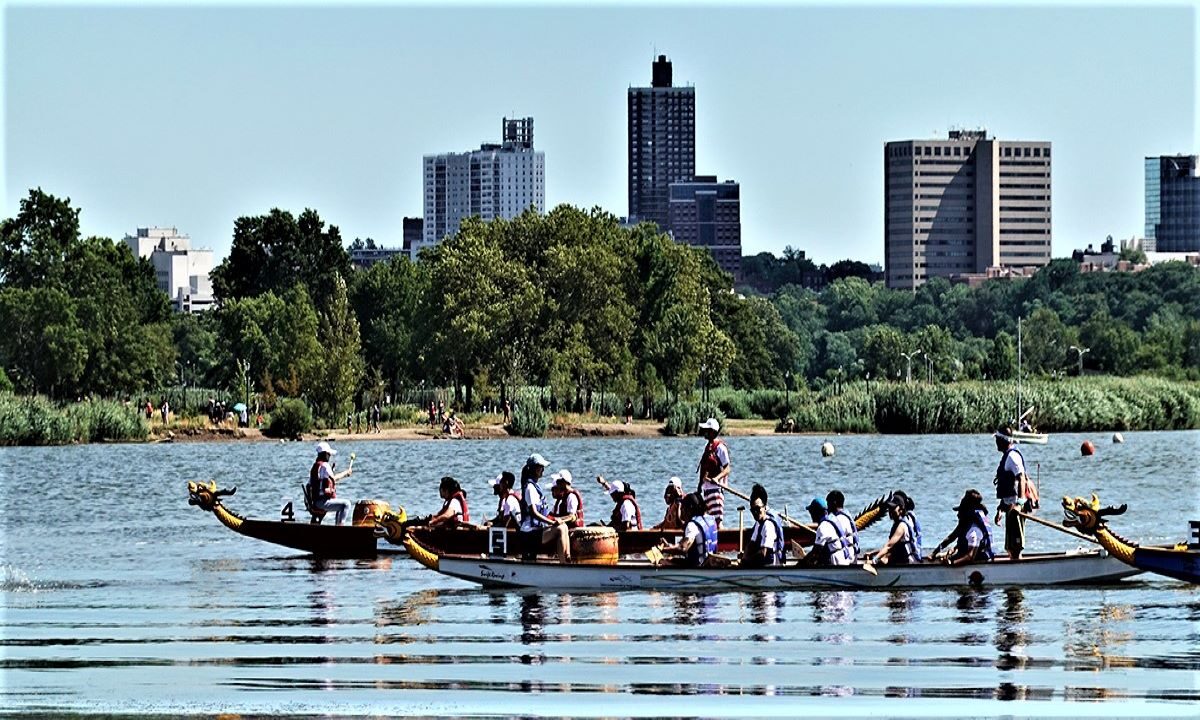 .